Why a cargo bike for kids is great

Cycling together as a family is always fun. But when the children are still small, it can also be difficult to find the right family bike. Maybe a cargo bike is for you. Do you want to know the advantages of a cargo bike for kids? And are you curious how your children will like it in a cargo bike? Then it is best to try out the cargo bike.
Best price-quality ratio
All Babboe cargo bikes are quality tested and SGS/TÜV certified. The Babboe cargo bikes can be bought online or at selected bicycle shops. From our classic non-electric Babboe Big for just over £1000 to the exclusive Babboe Carve Mountain for about £5000. All our cargo bikes are delivered ready to ride for free. At Babboe, everyone can find a great and affordable cargo bike.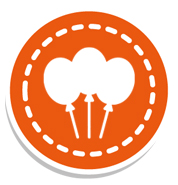 A party on wheels
Every ride on a Babboe cargo bike for kids is a party on wheels. In fine weather, but also in rainy weather, the children enjoy cycling in the cargo bike, whilst well protected and cosy. A big advantage of a cargo bike is that your children or dog sit in front of you. You always have your children, your dog or the goods to be transported safely in sight.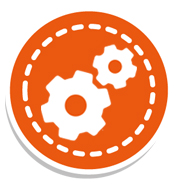 Continually evolving
It is our customers who inspire us to improve our current cargo bikes and accessories. When developing new cargo bikes and accessories, we regularly ask our customers how we can make our cargo bikes even more convenient, fun and safe.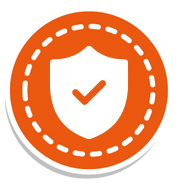 Safe and stable
All Babboe cargo bikes are equipped with sturdy bins with high panels and, of course, no pointy or sharp edges. Every Babboe cargo bike is equipped with 3-point seatbelts for the children. Therefore, they cannot stand up or fall out of the box while you're riding. Special cargo bike seats are available for children of all ages. All moving parts of the cargo bike are out of reach of children. Babboe cargo bikes have two brake systems that can be operated independently of each other, allowing you to brake evenly and safely. Safety of the cargo bike for kids is of utmost importance to Babboe.
Sustainable and environmentally friendly
The stylish wooden box is typical for a Babboe cargo bike. The boxes are made of beech and birch plywood from European sustainable forestry. The entire production process, from the raw material to the ready-to-use end product, is certified and checked by independent experts. With a Babboe cargo bike you are sustainably on the move. In this way, you are already making a small contribution to protecting the environment.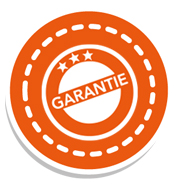 5-year warranty
The Babboe cargo bike has a 5-year warranty on the frame and a 2-year warranty on non-wearing parts, such as brakes and gears. Different warranty conditions apply to all accessories.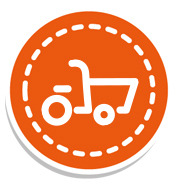 Testing without obligation
Would you like to experience for yourself how easy it is to cycle on a Babboe cargo bike for kids? At our dealers you can take a test ride on your favourite Babboe model without any obligation.
Are you convinced by Babboe? Then check out our webshop to see which Babboe bicycle with box suits you best.