Cycle through the years with Babboe
---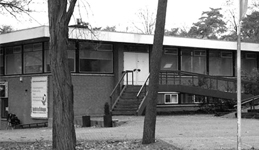 2006
A team of four opens Babboe's doors behind a former stable in Doorn.
---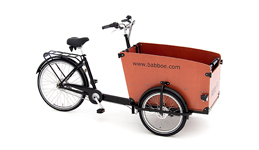 2007
The first Babboe cargo bike is launched: the Big.
"The cargo bike conquers the streets of the Netherlands."
The Babboe Big
---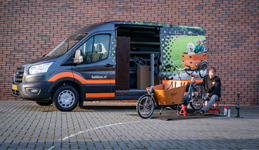 2008
Babboe launches their unique at-home repair service in the Netherlands.
"Our mechanics will get you and your cargo bike back on the road quickly."
---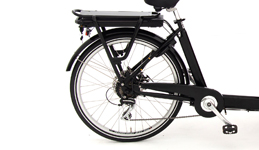 2009
Babboe adds their first electric cargo bike to the line-up.
---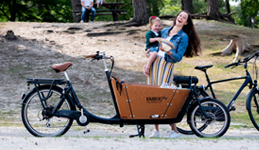 2010
The Babboe family expands with the new City.
"A sporty and easy to maneuver two-wheeler."
The Babboe City
---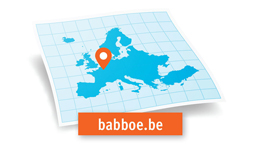 2011
Babboe crosses the border: Babboe.be goes live.
---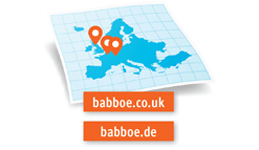 2012
Following Belgium, Babboe starts cargo-bike sales in England and Germany.
"A great start to our adventures abroad."
---
---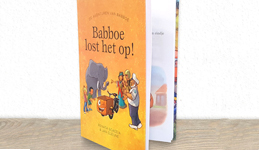 2014
The Babboe cargo bike comes to life in the children's book "The Adventures of Babboe."
"Have an issue? Let Babboe solve it!"
---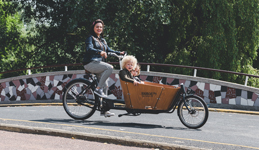 2015
The Babboe Mountain, a cago bike with an engine in the middle, is launched.
"No mountain is too high for the Babboe Mountain."
The Babboe Mountain
---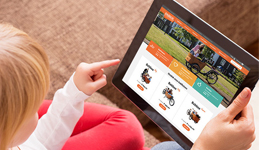 2016
Babboe's website gets a makeover.
---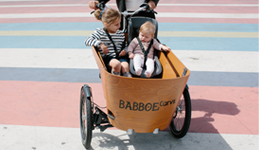 2017
Two new cargo bikes are introduced: the Carve and the Mini.
"The Babboe Carve: the optimal balance between stability and mobility."
---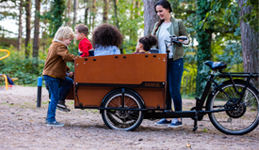 2018
Babboe introduces the first electric cargo bike for kids: the Max.
The Babboe Max
---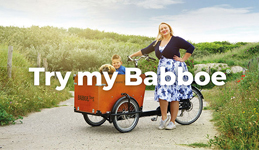 2019
Babboe launches a completely new platform in The Netherlands: Try my Babboe. Find a Babboe ambassador in your neighborhood and make an appoint for a testdrive!
---
---