The power of the bicycle
The power of the bicycle should not be underestimated. A bicycle can make a difference in terms of mobility, but also to climate change and fighting poverty. This is why we are supporting World Bicycle Relief, an organisation whose mission is to use the bicycle as a means of improving the lives of people in developing countries.
We are really pleased to be able to support to World Bicycle Relief.

Chiem de Winter (Babboe)
Why are we supporting WBR?
At Babboe, we know better than anyone that a (cargo) bike can make life much easier. Whether you use it to take the kids to school or for the shopping. For us, having a bike is the most normal thing in the world. But that's not the case everywhere. In developing regions, there are children who have to walk 10 km to school every day. Not only does this take a lot of energy, but it can also be extremely dangerous. World Bicycle Relief helps these children to get a bicycle, so that they can travel to school safely by bike in the future.
Chiem de Winter, director general at Babboe: "We are really pleased to be able to support to World Bicycle Relief. Mobility & safety are big priorities for us, right up there with freedom and fun. We want everyone in the world to have this, and World Bicycle Relief makes this possible in the areas where these core values are not an everyday occurrence, but are very important nevertheless."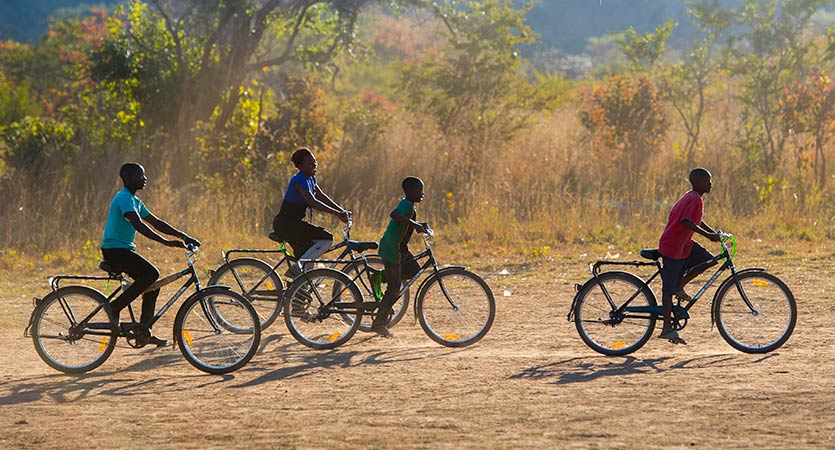 Impact of the bicycle
World Bicycle Relief was set up in 2005 and since then it has supplied more than half a million bicycles to people in developing regions. They believe in the power the bicycle has to improve the life of complete communities. WBR has designed a special bicycle for this which is ideally suited to transporting heavy loads over large distances and on rough terrain, the Buffalo Bicycle.
How can the impact of this bicycle be felt through the whole community? In addition to the children who can get to school more easily and safely, care also improves because doctors and nursing staff can visit a larger number of patients by bicycle and do so more often. The economy also improves because business owners and farmers can transport more cargo and save time. Did you expect the power of the bicycle to be so great?
Help us!
At Babboe we really want to make a difference by showing that having a bicycle is not a fact of life for everyone. From 23 August to 19 September 2021 we will donate part of our turnover to World Bicycle Relief so that they can bring mobility to even more people.
It would be amazing if you would help us to support World Bicycle Relief. Take a look at our special donation page to see how you can contribute.