Safety warning
---
Two-wheel cargo bike model CITY
Frame numbers starting with GB10, GB11, GB12, GB16K, GB16L, GB17,GB18, U17, U18, WSP3, WSP4, 11, 12 and CAK.
---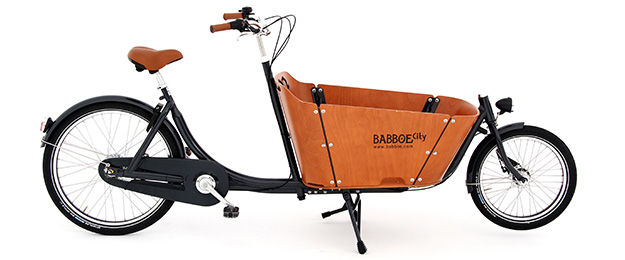 Quality tests
After quality testing, Babboe found that the CITY model frame parts, produced between 2010 and 2012, have a manufacturing error. In addition, front frame parts produced between 2017 and June 2018, may have welding defects.
Intensive use may possibly cause hairline cracks in the affected frames. These cracks may lead to the frame sagging and therefore create an unsafe situation. This means the frames do not comply with the high quality standards we set for our cargo bikes.
We won't take any risks and will replace the above-mentioned frame parts free of charge.
---
If you own a CITY model, check the frame number at the location shown in the pictures below. The frame number is located on the left-hand side of the bottom bracket. Later models also have a sticker with the frame number on the seat tube. Enter your frame number on the website www.checkyourframe.co.uk. If your frame number is listed, immediately stop using your cargo bike. We kindly ask you to contact your reseller.
---
We apologise for the inconvenience and thank you for your cooperation!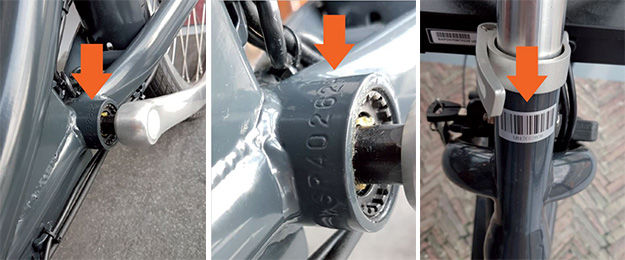 1. The frame number is located on the left-hand side of your bike's bottom bracket
2. Sticker on the seat tube
---
Additional documents: